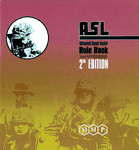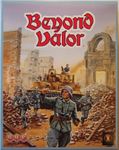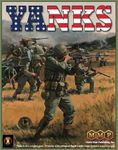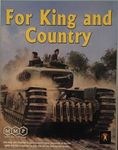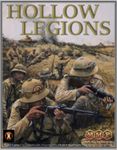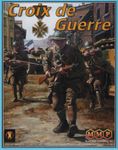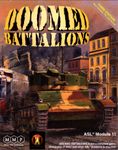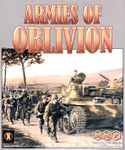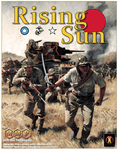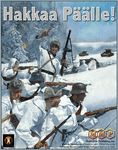 Advanced Squad Leader is a game of tactical combat in WWII. It has been around since 1985, and is one of the most complicated wargames ever produced. Originally published by Avalon Hill, the rights are now owned by Hasbro, and licensed to Multi-Man Publishing.

I can (barely) remember when the original SL came out. However, I never got much chance to play it, and all I knew of the sequel gamettes was what I read in The General and Campaign. It wouldn't be until the mid '90s before I got a chance to get ASL and start playing more than a couple times per decade.

As you can see in my record at the Scenario Archive I still haven't played all that much in the grand scheme of things, and my record is, well, not so good. My semi-local gaming buddy Patch is a large part of what keeps my hand in, as between my propensity to wander between hobbies, and the fact that I'm far more interested in wargames in general, instead of any one system, I would normally ignore ASL for a couple years between bouts of interest.


Links:
Multi-Man Publishing
Board Game Geek
Forums on GameSquad
VASL: On-line remote play
AoO replacement pages
Sticky Errata: J3, J4-6, J7, J8, AP4
Perry Sez
Action Pack 1 scenarios
ASL Classic scenarios
Provence Pack scenarios
ASL Scenario Archive
Desperation Morale: A complete guide to all things ASL
View From the Trenches: British fanzine
ROAR: Remote On-line Automated Record
Terrain Chart Generator


Collection Status
Core Modules
ASLRB [1st] [2nd] [eRB]
Beyond Vallor [1st] [3rd]
Yanks [1st] [2nd]
Partisan!
West of Alamein
For King and Country
The Last Hurrah
Hollow Legions [1/2] [3rd]
Code of Bushido
Gung Ho
Croix de Guerre [1st] [2nd]
Doomed Batalions [1st] [3rd]
Armies of Oblivion [3rd]
Rising Sun
Hakkaa Päälle!
Forgotten War
Scenario Collections
Paratrooper
DASL
Streets of Fire
Hedgerow Hell
Action Pack 1
Action Pack 2
Action Pack 3
Action Pack 4
Action Pack 5
Action Pack 6
Action Pack 7
Action Pack 8
Action Pack 9
Action Pack 10
Action Pack 11
Action Pack 12
Action Pack 13
Action Pack 14
Action Pack 15
Action Pack 16
WO Bonus Pack #1
WO Bonus Pack #2
WO Bonus Pack #3
WO Bonus Pack #4
WO Bonus Pack #5
WO Bonus Pack #6
WO Bonus Pack #7
WO Bonus Pack #8
WO Bonus Pack #12
Best of Friends
Best of Friends 2
GI's Dozen
Provence Pack
Rivers to the Reich
Roma 2020
Turning the Tide
High Ground!
HASL
Red Barricades
Kampfgruppe Peiper I
Kampfgruppe Peiper II
Pegasus Bridge
Valor of the Guards
Festung Budapest
Hatten in Flames
Red Factories
Annuals & Journals
Annual '89
Annual '90
Annual '91
Annual '92
Annual '93a
Annual '93b
Annual '95W
Annual '96
Annual '97
ASL Classic
Journal 1
Journal 2
Journal 3
Journal 4
Journal 5
Journal 6
Journal 7
Journal 8
Journal 9
Journal 10
Journal 11
Journal 12
Journal 13
Out of the Attic 1
Out of the Attic 2
Key: Blue=Preordered; Pink='Virtual' have boards/downloaded scenarios; Rindis: Mark: Patch: Zjonni:
Board Collection:

1

2

3

4

5

6

7

8

9
10
11
12
13

14

15

16
17
18
19
20
21
22
23
24
25
26
27
28
29
30
31
32
33
34
35
36
37
38
39
40
41
42
43
44
45
46
48
49
50
51
53
54
55
56
57
58
59
60
61
62
63
64
65
66
67
69
70
71
72
73
74
75
78
79
80
81
82
83
84
85
86
a
b
c
d
e
f
g
h
i
j
k
l
v
1a
2a
3a
4a
5a
6a
7a
8a
9a
12a
14a
15a

Violet

=Mounted;

Green=SK-style
Interested In:
Sword and Fire: Manila
Action Pack 2
Action Pack 17
Objective: Schmidt
Kampfgruppe Peiper I
Kampfgruppe Peiper II
A Bridge Too Far
Operation Veritable
Operation Watchtower
Biazza Ridge
Out of the Bunker
WO Bonus Pack #9
WO Bonus Pack #10
WO Bonus Pack #11
High Ground 2
Into the Rubble 2