on
August 10, 2020
at
12:00 pm
I've been meaning to say a few things about Final Fantasy XIV for a while now. Since my last post, patch 5.2 has come out, and patch 5.3… hasn't come out.
By the normal schedule, 5.3 should have been out in early July, but with 2020 being… the mess that it is, SquareEnix had to delay things, and it'll finally be out about a day after this post.
While frustrating for a lot of people, this has actually been very good news for me, as it means I've had a lot of extra time to get caught up on more side-projects in game. First off, I'd kind of given up on crafting after getting crushed by difficulty of high-quality crafting in the Heavensward level range. A bit ago, SE really went in and re-did crafting, and took a lot of randomness out of it. There's still the good-excellent-poor conditions to deal with, but the bulk of the abilities lost their 90-70% success rates, so you're not gambling on something working at all.
At any rate, I've now gotten my four primary crafting classes up to max, and have gone through the associated stories. In addition, both mining and botany (which was a secondary for me) are maxed out. I've got more I'm working on, and I'm a bit behind on getting the Skysteel Tools (the relic 'weapons' for crafting and gathering), but this is the best shape that's been for ages.
In addition to that, Thayrin and I have gone through the two available beast tribes for Shadowbringers. These are the FF XIV version of dailies, where you grind reputation… and get to learn more about the non-(demi)humans in the world. We did the latest first, the Qitari, who are a small, peaceful race returning to Rak'Tika now that the lightwarden is gone, and they explore some of what the Ronkan Empire was like. The other are the pixies, notably those who deal with the dreams of children, and you get go to the dream realm, which starts out plain, but ends up as a fairly heavily decorated mini-zone: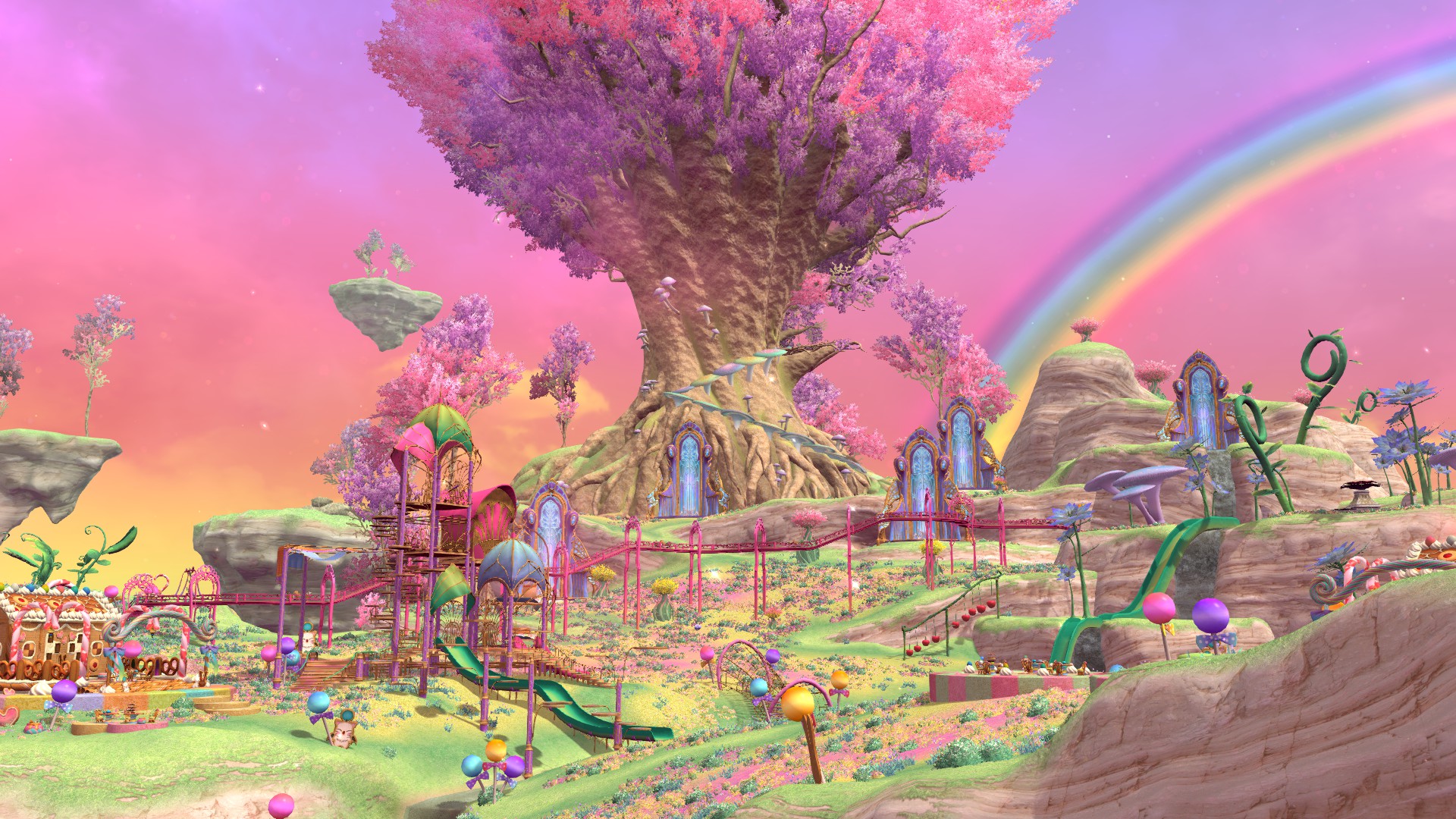 (The slides actually work. Sadly the roller-coaster/tram—the red platform running across that shot—does not.)
↓ Read the rest of this entry…