on
March 17, 2018
at
12:00 pm
Smudge and I have spent much of the last couple weeks fiddling with player housing. This is something that most of our other MMOs have not had. Wildstar has a pretty good housing system, but I never got much into it, and Wildstar's UI problems meant that it was not a long-term game for us. I understand that WoW has a system now, but that was long after I left, and I don't even know how it did.
In FF XIV, there's effectively two and two halves types of housing. There's apartments, which are effectively infinite, and purchasing one is permanent (other than giving it up so you can get a different one elsewhere), and there are houses, which can either be owned privately or by a Free Company. The housing lots are limited, and exist in one of four areas which have a number of instances (and the building which houses the apartments exist in this zone); a private lot will be demolished and reclaimed if your subscription ends, while a FC house will stay active as long as it is. FC houses can also have 'private rooms' for individual members (which will also go away if the subscription lapses, or the player leaves the FC), which is basically an instanced apartment inside the house.
Thayrin had bought an apartment some time back, and decorated it out as the Twin Adder Library. I'd been, for reasons I don't really understand, resisting doing the same, but a couple weeks ago, Rylea finally paid out the 600K Gil and took an apartment near Thayrin's (in the same instance). The basic furnishing is a small wooden square room with a single door out, and non-functioning windows along one wall.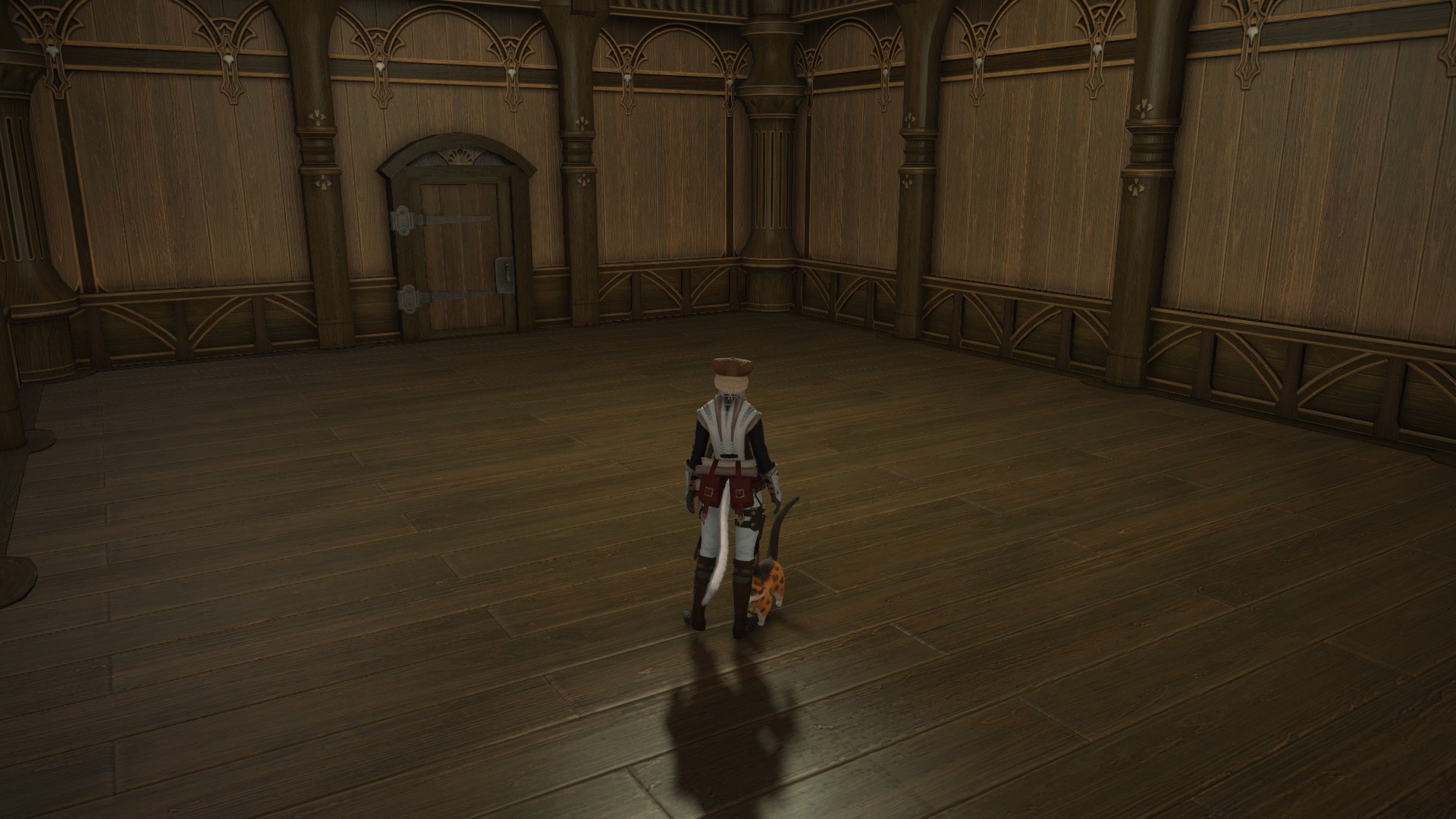 Thayrin provided a futon and a basket of yarn as housewarming presents.