on
November 28, 2018
at
12:00 pm
Smudge and I finished off Heavensward a bit more than three months ago now, and you might expect that we've been getting well into the post-Heavensward content of FF XIV….
Not so much.
There are a few things from before the expansion that we had not finished up, and our efforts have been going to that. So not only have we not gone into Patch 3.1 yet, but we haven't seen a lot of the newer zones lately either.
First off, we've been working on the Postmoogle quests, generally doing one per week. We'd probably just work on that while also doing 3.1 content, but the main thing we're holding back for is getting our main-class relic weapons through all the stages they went through before Heavensward. Technically, you can just skip ahead to the beginning of the post-expansion versions, but Smudge has been determined to see it through (and it does get some extra achievements, along with some background and story for NPCs who won't be going away any time soon). As expected for something originally designed to keep people busy when all the current story is done, every step along the way has its own brand of frustration, and takes a fair amount of time.
Possibly the most frustrating part was the Animus Zodiac weapons, which have you go through nine books, each of which has certain monsters, FATEs, Levequests, and dungeons to do. This was time consuming, and quite repetitive by the end, as there were only so many places of the right level range for them to draw from. After that, attaching 75 materia to a star scroll took some time and organization due to getting the materials, but we generally had the materia to hand. And then the next step of gathering light points took a bit simply because it was a big job, and we didn't burn out on it. One of the most efficient ways of doing it was the three ARR+ raids, which we went through for a few weekends in a row, so we finally got familiar with them after also skipping by that on our way to Heavensward.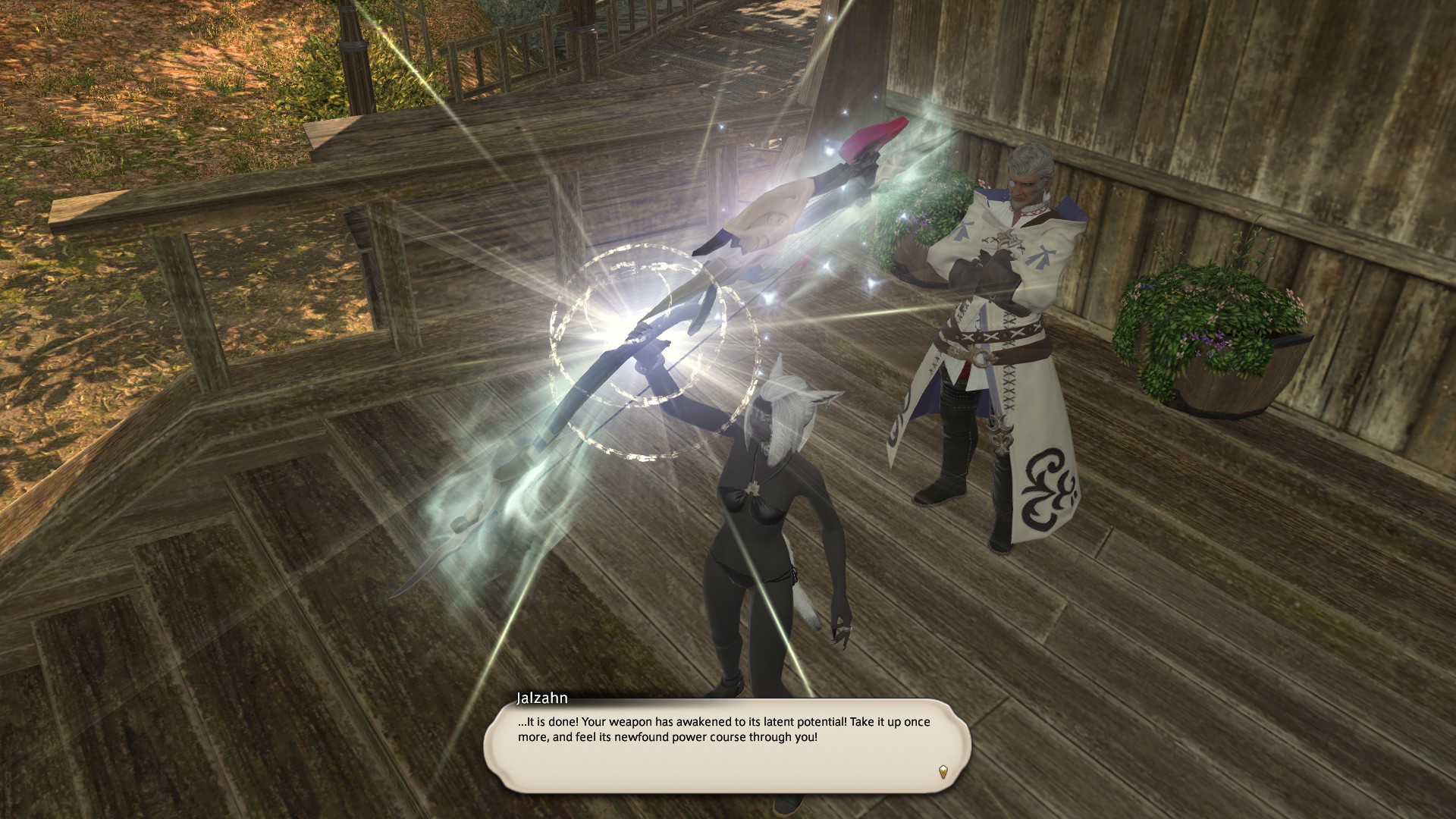 After that, the plan cooked up by the NPCs is to create an all-new weapon with better potential, and pour all the soul-energy of the old one into the new weapon. This required a fair amount of running around for more materials, and some things needed to be crafted. Luckily, between the two of us we have all the crafting classes in good shape… but part of it is taking apart (or desynthesizing) relatively expensive vendor items to get materials that only exist that way. Most of our desynth skills were not already up to the task, so that took some extra effort. I have gotten a better idea of how those skills work as a result, and why getting them into Heavensward levels is such a pain….
And once everything is ready, and you're about to sacrifice your old weapon, the game warns you, twice: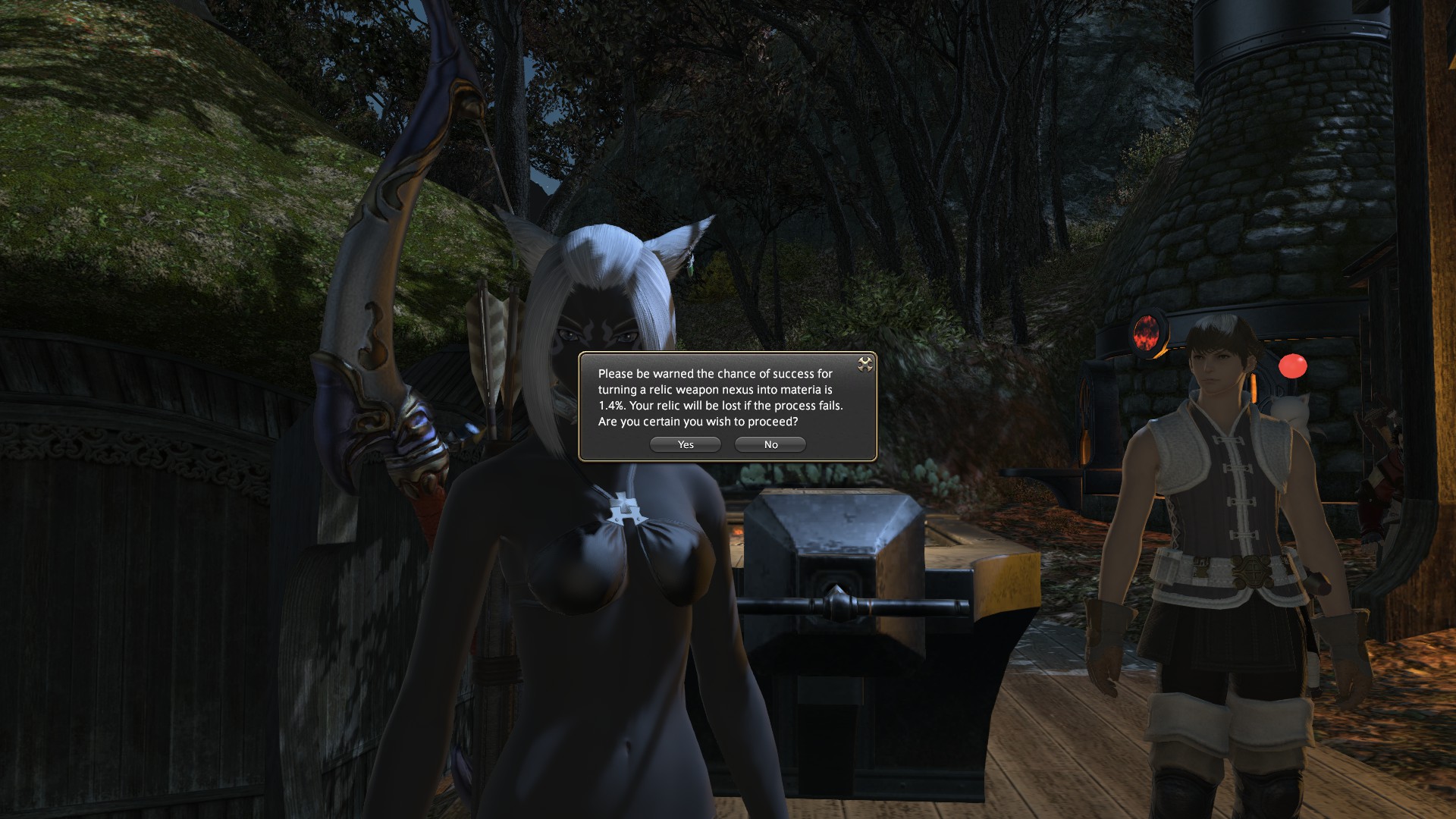 Maybe I needed more soulbonding with it?
↓ Read the rest of this entry…