on
November 27, 2022
at
12:00 pm
Jason came over on Sunday for some FtF gaming, and he brought over Last Hundred Yards again. He'd recently been in something of a rules argument that got him fairly heated, so this was a surprise, but he wanted to get back to the system with his better understanding of intent.
We started with the third scenario, "At Least It's Quiet Here", with me as the defending Americans. Even with the relatively small space, it is hard to think up a coherent defense with only four units (a platoon plus MG team). I set the MG up on the hill overlooking the church that was the victory goal. My major position was on the forward hill (G8/G9), and it was supported by the third squad in the D8 woods.
Jason came on in the center, and quickly started thinking he'd have done better to do an edge run (both sides have possibilities). But, lots of fire at low odds on both sides did nothing, and I was looking nervously at pulling back while the clock slowly wound down.
And I failed. Jason got up to G10, and I was planning on pulling out the squad, but hesitated, and decided to take the best shot the game had offered so far. And failed to do anything. Jason then got initiative and assaulted the hex, reducing the squad as it retreated out. Then the German mortar section hit my primary position, and I went over the very tight casualty limit and lost right there.
It was a good re-introduction to the system, but I knew the mistake I was making when I fired. In ASL, it would have been a 8 -2 shot that would be hard to pass up, but truly only not as big of a gamble because you almost never have a mere three squads to work with.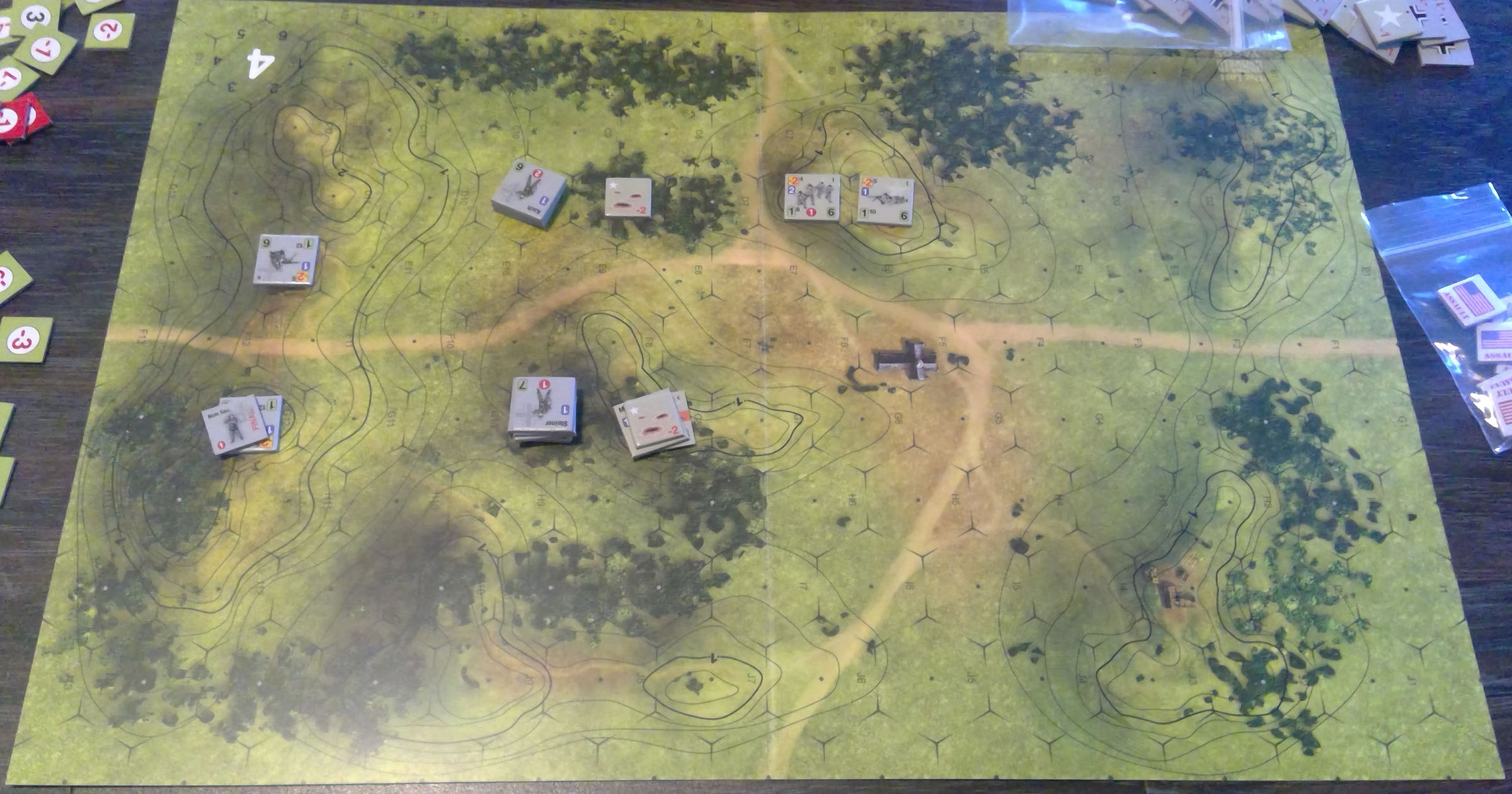 ↓ Read the rest of this entry…